---
---

Every day your hands come into contact with millions of germs that can make you and others sick. In order to stay away from the terrible diseases, it is essential to keep your hands clean which can be easily achieved by simply washing your hands.
But what if the soap runs out or you're somewhere that there isn't any soap? 
These anti-bacterial Soap Papers are slices of thin soap sheets that dissolve in water and form foam in 3 seconds. It is easy to use and safe for the environment. Just take one piece out and wash your hands with it just like liquid or bar soap. It effectively cleans the skin and adds a pleasant fragrance to it. Rinse with water after use.
You can reduce the possibility of falling ill simply by just washing your hands frequently with soap! Prevention is so much better than cure!
Stay Clean & Hygienic
There will always be soap with you that you can use to wash your hands to stay clean and hygienic
Remove Grease & Oil
This soap makes cooking at a camp much more pleasant as you can wash your greasy and oily hands easily
Children's Welfare
Traveling with children can be tiring sometimes but it gets worse when they fall sick during a trip. Take care of their hygiene simply by washing hands
Portable
This paper soap is so portable that you can carry a few of them along for your trip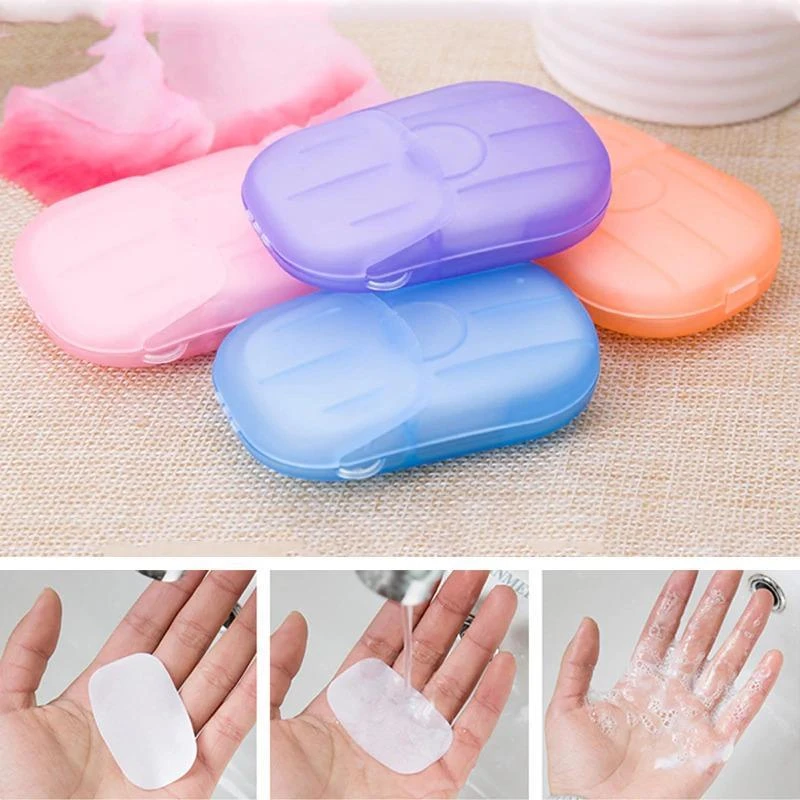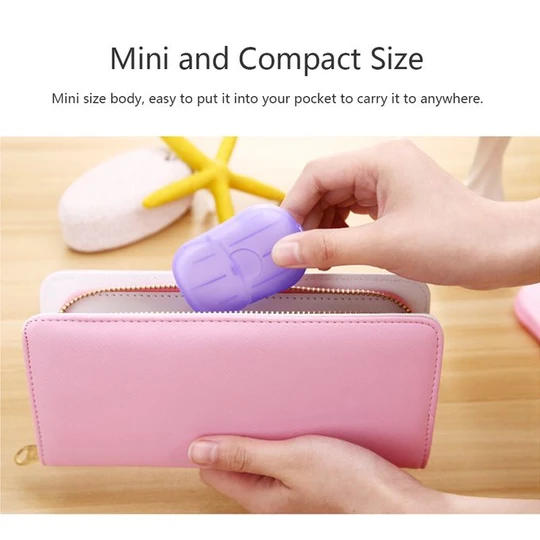 Size: 6cm x 4cm
Active ingredients: Coconut Oleic Acid, Pearl Powder, Silicone Oil, Anti-Bacterial Enzymes, Aromatic Odors
Weight:14g
Container Material: High-quality PP5
Container Colors: Pink, White, Purple, Blue, Green, Yellow
1 x Portable Soluble Soap Paper (20 sheets per container)
Shipping within the US takes 7 - 12 business days to arrive. 

---