---
---
Do you spend a lot of time cleaning your kitchen or bathroom, hurting your back and knees?
Tackling hard-to-clean surfaces such as bathroom counters, tubs, tiles, or windows?
Spin & Scrub Pro™
Benefits
Fast And Easy Cleaning - The rotating brush spins away dirt with minimal effort and without harsh, abrasive chemicals.

Perfect for people with Joint, Knee, and Back Pain - Clean without Bending or Sitting.
Reach the hardest to reach areas, corners, and crevices without any effort.

Comes with 3 different brush heads to suit all your cleaning needs.
For both indoor and outdoor use.
Waterproof - The water-proof seal design makes it safe to operate under wet conditions such as showers, tubs, sinks, etc.
Cordless and rechargeable - makes cleaning more convenient and hassle-free.
Package Includes
Electric Pressure (Past Price $99).

Extension Arm (Past Price $29).

Smart Wall Charger (Past Price $29).

Three Separated Brush Heads (Past Price $39).
What did Our Customers say?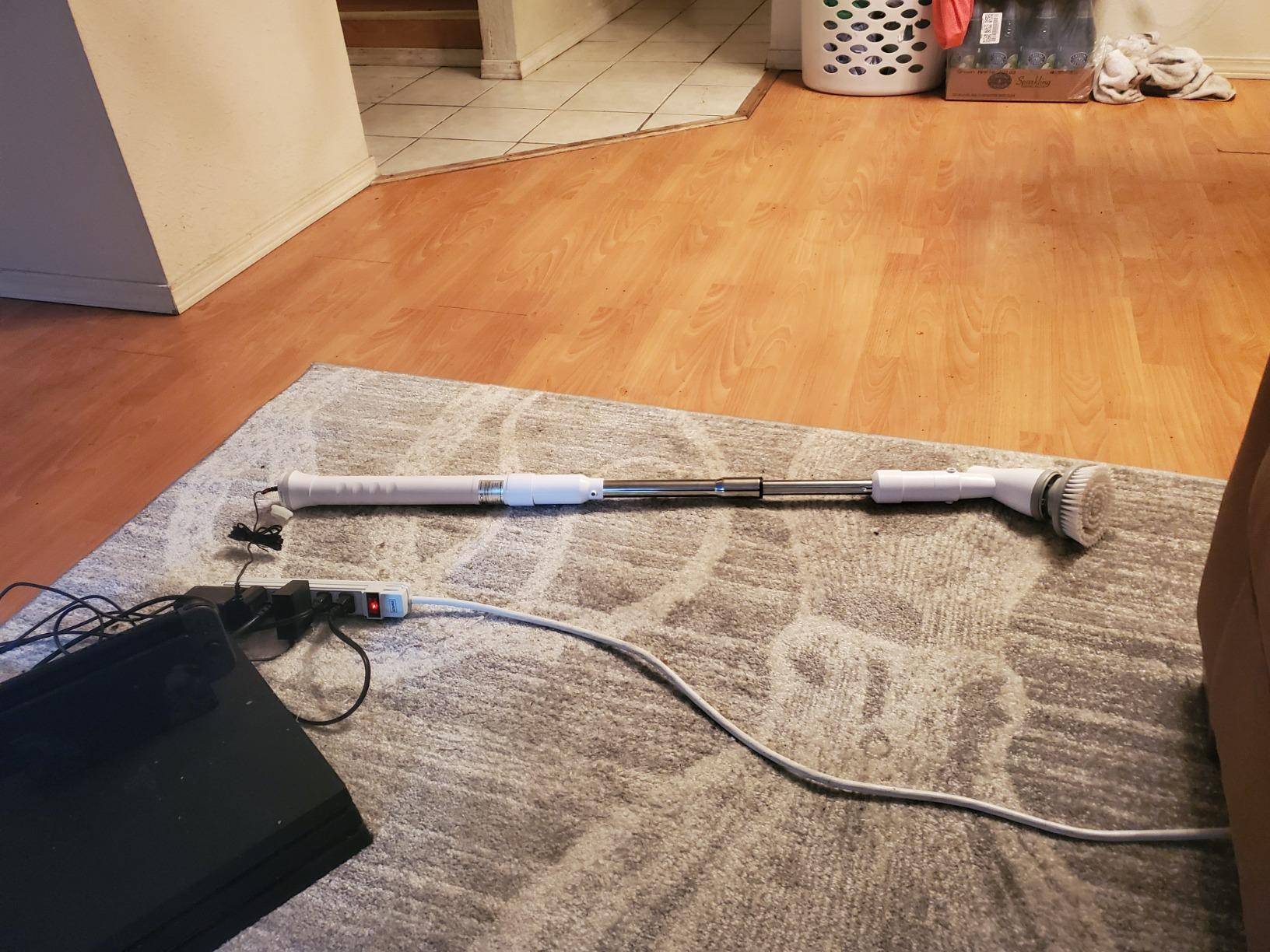 ".. LOVE this Spin & Scrub Pro!!
. I had seen other options, all of which involved attaching parts to my power drill. I preferred to get a single, self-contained scrubber that would do the trick. I read numerous reviews about this and comparable items. I used this in conjunction with Ajax, and for the first time in my life - I scrubbed the tub clean, with no bending, crouching, kneeling, and straining of my back. I cannot recommend it enough. If you're "on the fence" about this - don't be. It is fabulous."
-Karen V.
 20-08-2020
How Spin & Scrub Pro™ Works?

Shipping & Delivery
Click here to find more info about the delivery time

Contact Us
We value our customers greatly and are always here to help. If you have any questions, queries or comments feel free to drop us a line and we will get back to you as soon as we can.
---